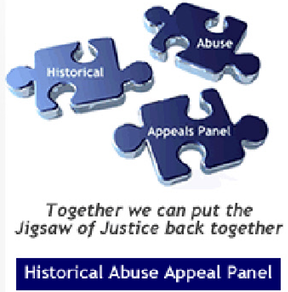 QualitySolicitors Jordans are an established team who have been involved with Defending False Allegations and Challenging Wrongful Convictions since 2002 . 
In the Same Year we were responsible for bringing together Lawyers and Barristers in the field to form the Historical Abuse Appeal Panel which used combined resources to defend people and rooot out wrongful miscarriages and get the evidence to support successful appeals . 
The Historical Abuse Appeal Panel was created in 2003 and launched at the FACT Conference In Wales in September 2003 .  It had been created as a direct response to calls from Mps including Claire Curtis Thomas MP for a unified response from the Legal profession and its key initial members were ourselves as founding firm together with Chris Saltrese , David Woods and Later Bill Bache . Counsel who supported the organisation included Mark Barlow and Patrick Cosgrove QC .
Over time the Panel became involved in a  considerable amount of work which led to some important successful appeals .
However ultimately because the Legal Services Commission failed to fund the Panel it could not continue  . The solicitors involved however continue to represent individuals falsely accused and you can contact them or ourselves  for assistance . We also continue to speak out generically on False allegation issues as a firm .  
We have continued to lead from the front in historical abuse issues . 
The firm was invited to join the QualitySolicitor Brand in 2010 which offers Clients direct lawyer access , a same day service and no hidden costs . 
Our Lead Lawyer Mark Newby is also Legal Driector with the National Innocence Network of University Innocence Projects . 
He has written and co-authored various books and articles and regualrly contributes to the National Media and Conferences on Historical Allegation Cases and General Criminal Justice Issues . 
We have a team of qualified Lawyers and paralegals who offer a highly skilled and professional service to our clients across the UK . We also only use experienced Counsel who have a committment to defending the falsely accused . 
Overall we have a proactive and committed approach to cases . We are always looking to find argument to bring cases to a swift conclusion and where they must run will invesitgate cases robustly in a hands on way working as a team with our clients to ensure that we always move together in the right direction . 
Can you afford not to give us a call ?