This site is a dedicated gateway to information and help in defending false historical allegations made against you or a family member . 
The site is run by the Criminal Department of QualitySolicitors Jordans who are recognised as specialists in the field of Historical Sexual Allegations and the quashing of wrongful convictions in false allegation cases . The Historical Allegations Site  is both a portal to our services but also a valuable resource of key information to help you if you find yourself falsely accused of sexual abuse . 
Savile , Bryn Estyn and the Dangers of a Modern Day Witch Hunt 
Recent Stories in the National Media and the unrestrained frenzy we have seen over the Jimmy Savile Case has led to a very dangerous atmosphere which is likely to lead to many false allegation cases . We are also receiving evidence daily of increased reporting to the Police which suggests many people are to make allegations and those who have made allegations in the past will seek to repeat some of their allegations or add to them . 
Of course some genuine victims will come forward and this is to be welcomed as following a fair investigation this may well lead to those who committed these offences being brought to justice . But it is inevitable that there will also be many false allegations and people will be tried in a highly dangerous atmosphere in which the public have been fed a diet of salacious abuse allegations with little consideration as to how this may be untrue . 
To read more about this read our article published On Justice Gap the online Justice Newspaper . 
http://thejusticegap.com/News/savile-bryn-estyn-and-the-danger-of-modern-witch-hunts/
The Challenges of Historical Abuse
A 2009 Paper by Mark Newby of QualitySolicitors Jordans and Mark Barlow of Garden Court North Chambers delivered in 2009 still rings as true today as it did in then . The issues flagged in the piece demonstrate the clear dangers of historical allegations and what still needs to be addressed .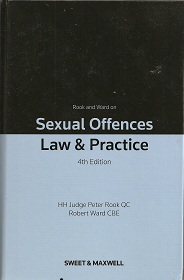 The Paper was quoted by the established legal text - Rook and Ward on Sexual Offences 4th Edition 
You can access the full Paper here 
Challenging Gynaecological Evidence 
 Gynaecological Evidence may not be what it seems as the Court of Appeal noted in Consolidated Appeals of R v S , B , C and R . All had their convictions quashed apart from R who due to other fresh evidence against him lost his appeal .
The Court was considering the scenario where fresh Gynaecological Evidence is called after conviction which demonstrates either the evidence of abuse given at trial was untrue or was significantly undermined . This might be due either to simply wrong expert work or developments in the interpretation of the signs of sexual abuse .
S represented   by QualitySolicitors Jordans was linked to the other 3 cases which were referred by the Criminal Cases Review Commission .
The Court concluded in S who was convicted in 2002 at Truro Crown Court of Rape , Attempted Rape and Indecency's that all of his convictions were unsafe . The Prosecution Expert at Trial alleged damage to the Complainants genitalia consistent with sexual abuse . Fresh Evidence heard at the Appeal cast serious doubt on those findings .
The Crown accepted the Fresh Evidence but sought to argue it only related to certain counts and other counts remained safe . The Court however agreed with submissions made on behalf of the appellant that the evidence of the Expert at Trial went to the heart of the case and that evidence must have weighed heavily in the jury's consideration .
As Mark Barlow instructed Counsel for the Appellant pointed out
" the medical evidence at Trial shone like a beacon " .
The Court of Appeal adopts that analogy in its judgment in quashing the all convictions .
This important case demonstrates the importance of thorough investigation in sexual offence cases sand that evidence of sexual abuse should not be accepted on face value . That the Court of Appeal will always be open to receiving such fresh evidence which clearly undermines the safety of the convictions .
QualitySolicitors Jordans are pursuing further similar cases challenging medical evidence given at trial .
S was represented by Mark Newby and David Crossling from QualitySolicitors Jordans
Counsel was S was Mark Barlow of Garden Court North Chambers Manchester
Miscarriage of Justice Compensation QS Jordans Lead Challenge 
The Case of Ian Lawless along with Barry George , Dennis , Ali and Tunbridge was heard on 17th October for 3 days before Irwin J and Beatson J with judgment now reserved . The cases have been selected as a Broad Spectrum of cases to assist the Court in giving guidance over the sort of cases which should be compensated on quashing and those which cannot fall within the guidance given by the Supreme Court in Adams .
Key issues for the Court will be whether the quashed convictions fall within a Cat 2 case to be compensated or a Cat 3 Case which would not , what the approach should be following acquittal at a re-trial and how the Secretary of State should approach redeterminations .
The current system has led to virtually no awards being made to anyone who had their convictions quashed . 
A full article concerning this case written by Mark Newby is available on the Justice Gap Website